Help us to keep supporting our hundreds of Artisans, The CoronaVirus Covid-19 outbreak is destroying our economy,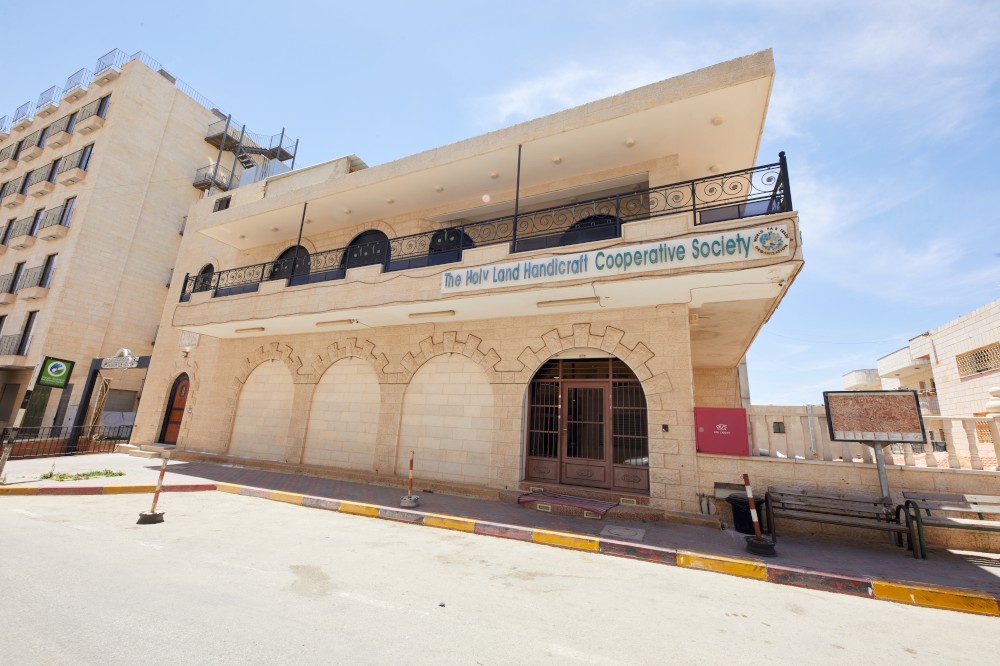 Holy Land Handicraft Cooperative Society (HLHCS ) located in Bethlehem district, is a Guaranteed World Fair Trade organization, strongly committed to ethical and sustainable practices.
HLHCS has been lockdown since the 5 of March 2020, The dramatic plunge comes with "tragic consequences" for the region, where tourism is a significant part of the economy, 85% of the economy turns around tourism, where now is completely blocked to tourists. Bethlehem's Nativity Church, all churches and mosques are closed. The Corona Virus Covid-19 outbreak is destroying our economy. The world is facing an unprecedented challenge everywhere affected by the growing COVID-19 pandemic.
This campaign is to help HLHCS to raise the necessary funds to support our artisans, covering our expenses so we will keep supporting our community. We hope that we can raise $100,000 which are needed for the coming 3 months.
This fund is more important than ever, with your help, we can minimize the impact of coronavirus on our mission of keep supporting our people.
A Small Donation Can Add Up To Make a Huge Impact for our Organization
Thank you for support our organization, despite the world wide crisis
Ways to Give
1. donate by bank transfer:
BANK OF PALESTINE PLC. - BETHLEHEM BRANCH
P. O. BOX: 765 BETHLEHEM - WEST BANK VIA ISRAEL
BANK NO. 89
BANK BRANCH NO: 450
SWIFT CODE: PALSPS22
BENEFICIARY NAME: HOLYLAND HANDICRAFT COO
ACCOUNT NUMBER: 375029
IBAN NO. (ILS): PS24PALS045003750290993000000
IBAN NO. (USD): PS12PALS045003750290011600000
IBAN NO. (EUR): PS44PALS045003750290333000000
IBAN NO. (GBP): PS24PALS045003750290023000000
BANK TEL: 972-02-2777316
BANK FAX: 972-02-2765517
E-MAIL: info@bankofpalestine.com
OUR CORRESPONDENT
USD: CITI BANK N.A . - SWIFT CODE: CITIUS33
GBP: COMMERZ BANK - SWIFT CODE: COBADEFF
EUR:BANCO BILBAO VIZCAYA ARGENTARIA S.A-SWIFT CODE: BBVAESMM
EUR:ABN AMRO BANK N.A., AMSTERDAM-SWIFT CODE:ABNANL2A
2. HLHCS is pleased to offer more options for donors wishing to make a contribution, please contact us at info@hlhcs.org